Travel Designer, Matt, talks about his exhilarating trip to New Zealand where after action-packed days of jet boating and skydiving he would then sample some of the country's best luxury lodges.
M
I can't think of a better way to experience New Zealand: see the country's beautiful scenery and have some really exciting adventures by day, then at night, stay in some of the most serene settings on Earth.
New Zealand's luxury lodges have certainly made a name for themselves in the world of travel, and on my most recent trip to New Zealand, I was lucky enough to sample a bit of this luxury. 
Where did you go?
I travelled with Tourism New Zealand on a 10-day trip which took us to all the top holiday destination across both New Zealand's North and South Island.
We landed in Auckland on North Island and then headed north to the Bay of Islands via the historic Waitangi Treaty Grounds. For those that don't know, the Waitangi Treaty is New Zealand's founding document signed by the British Crown and Māori Chiefs on 6 February 1840. The event is now marked by a public holiday across New Zealand called Waitangi Day.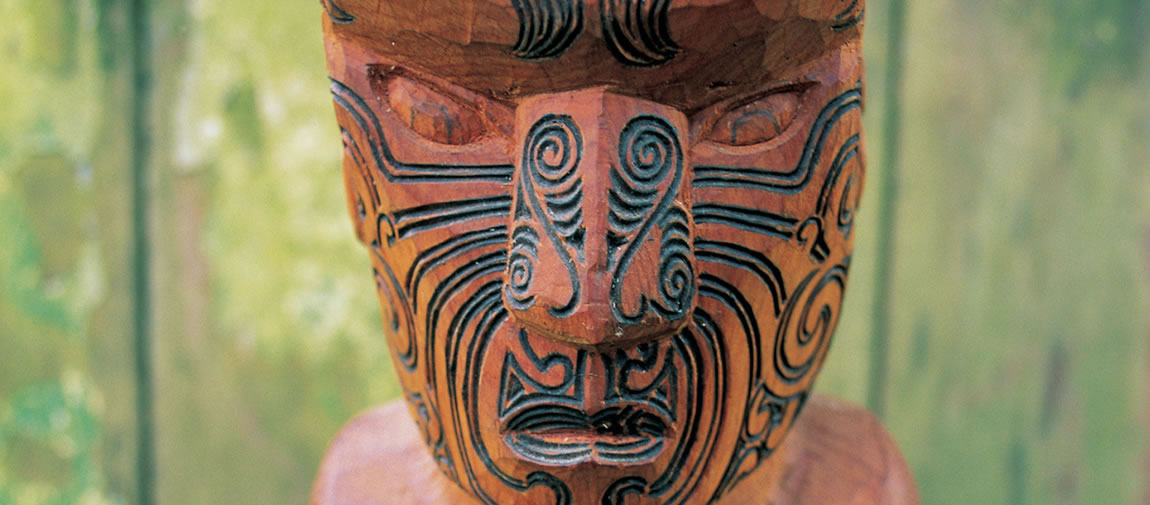 Next we flew down to Christchurch on South Island, then on to Wanaka and Queenstown before returning to Auckland for our last few nights. It was one heck of a trip.
What would you recommend?
Stay in a luxury lodge. There are so many to choose from across New Zealand, but you'll find the same level of quality wherever you go.
The Sanctuary (pictured) at Bay of Islands was simply breathtaking. There are just four luxury guest rooms here, all with their own uninterrupted views of the bay. Plus, you have access to a huge terrace and a heated plunge pool.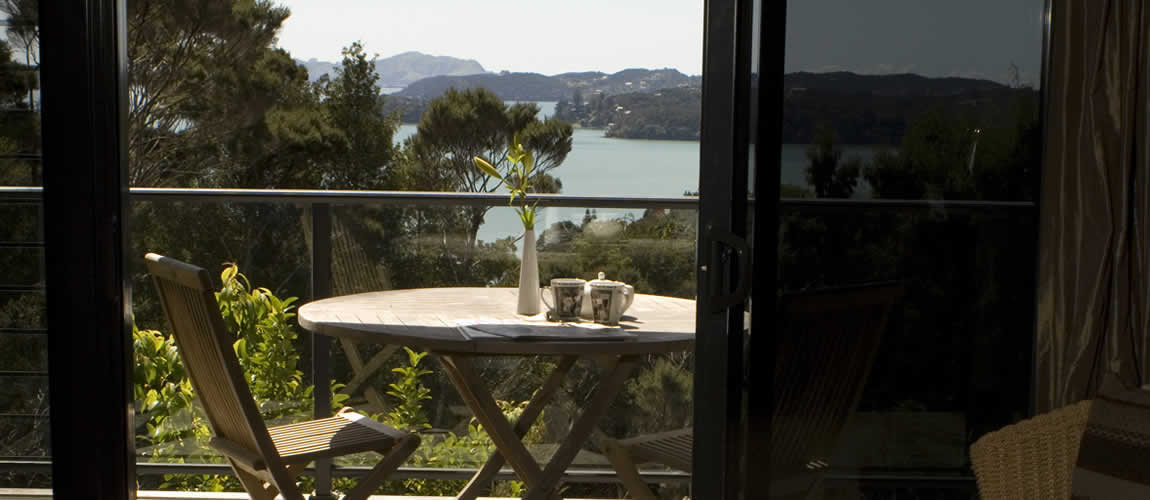 On the South Island, we visited the secluded Minaret Station, New Zealand's first luxury tented lodge. It's surrounded by the beautiful landscapes of Mount Aspiring National Park and all four lodges have their own private decks and hot tubs. Pure bliss!
What was your highlight?
I would probably say that Queenstown in the South Island was the real highlight of my trip - it's a real adventure playground. 
The town has such a laid-back feel with activities to suit all interests and age groups. Many of the hotels have amazing views of Lake Wakatipu and the surrounding mountains. Plus, no matter what time of year you go, there's always something going on. You can go skiing in the winter, hiking in the spring or wine tasting in the summer. Or you can do absolutely nothing at all, just kick back and enjoy the amazing views.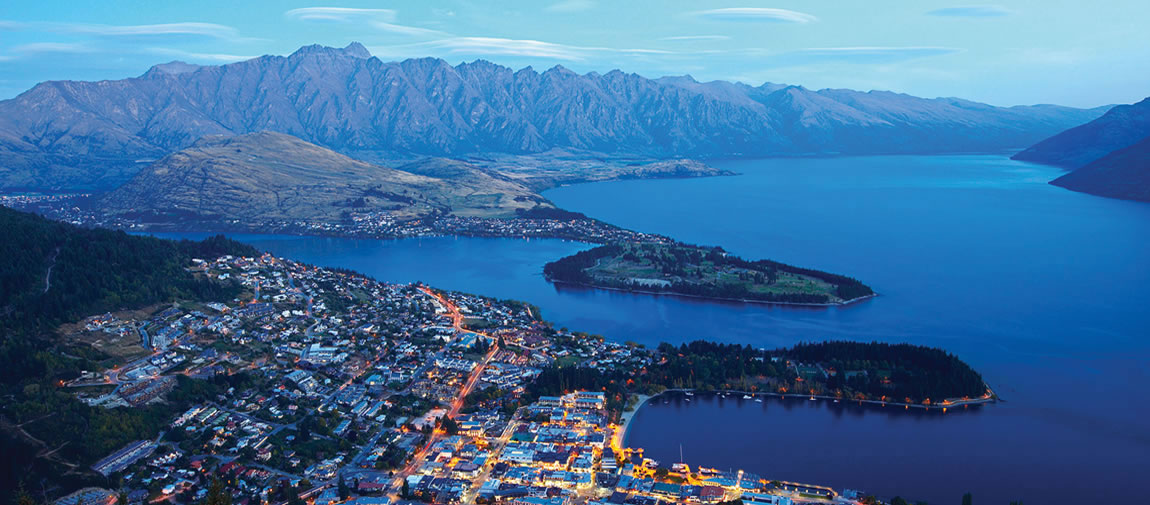 While staying in Queenstown we were lucky enough to go on a day trip called the Dart River Wilderness Safari.
The tour guides picked us up from Glenorchy at the end of Lake Wakatipu and took us on a scenic drive, pointing out all amazing filming locations of Lord of the Rings.
We then went on a nature walk through the ancient forest, before jumping on a jet boat back down the river. The ride was so much fun and at some points the jet was even able to navigate through as little as four inches of water meaning we got access to areas you wouldn't usually be able to get to in a normal boat.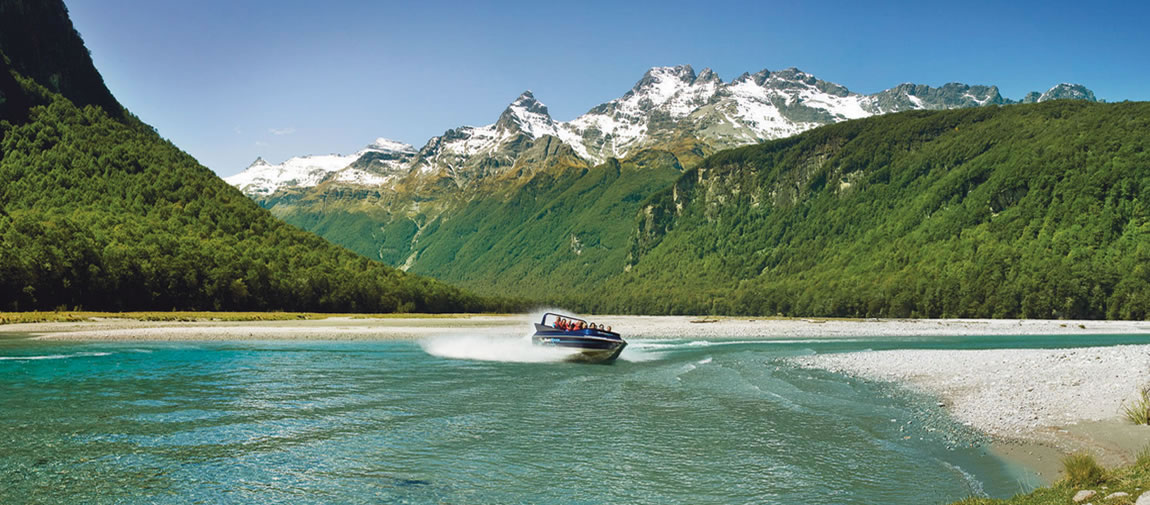 I also skydived from 15,000 feet – a real once-in-a-lifetime experience! You simply can't beat Queenstown as a skydiving location; it's one of the most scenic places in the world to jump from a plane.
Where's next on your travel wish list?
After this adrenaline-fuelled visit to New Zealand, I'd love to travel to the Cook Islands. Ideally for a slightly more chilled holiday.
The spectacular Aitutaki Lagoon is high up on my list of paradise destinations to visit. No doubt it'll be perfect place to kick back and relax.