Formula 1 Singapore Grand Prix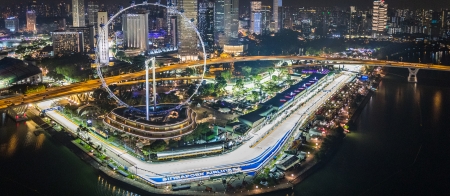 Be right where the action is and soak up the atmosphere at one of the most dramatic and exciting events on the calendar. Plan your Singapore stopover around this adrenaline-filled weekend and watch your favourite drivers scream around the track.
The Singapore Grand Prix takes place every September, on the street circuit around the spectacular Marina Bay district which is lit up for the night-time action. During the day discover the luxurious hotels, designer malls, casinos and restaurants of Marina Bay, and at night experience the thrill of this glamorous fast-paced event.
Choose from various tickets available, from 3 day package tickets to single day passes, the earlier you book the better as tickets and hotel availability is limited. Speak to one of our Travel Designers for more information on including the Singapore Formula One Grand Prix in your Singapore stopover on the way Down Under.